Uniform has featured heavily in our many discussions and surveys with parents and pupils over the years. Although we have tweaked the colour of the shoes and tights, and also made changes to the PE kit, it is only recently that we have explored a full redesign.
Recently, Mrs Moon and Mrs Copeman surveyed all pupils from Year 3 upwards about the uniform. The overwhelming response (nearly unanimous) was to change the colour of our current brown blazers and jumpers. These are not popular. In conjunction with the gradual move towards full coeducation, the views of our school community have prompted much work behind the scenes redesigning a modern uniform for the future.
We are delighted to be able to finally share with you the new Braeside School uniform that will be launched before the start of the new academic year in September 2022.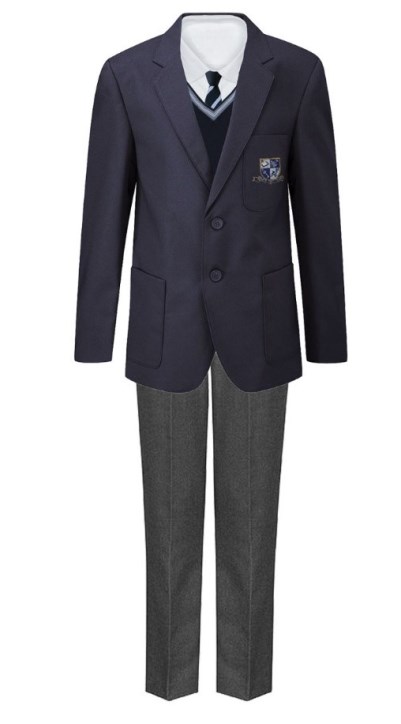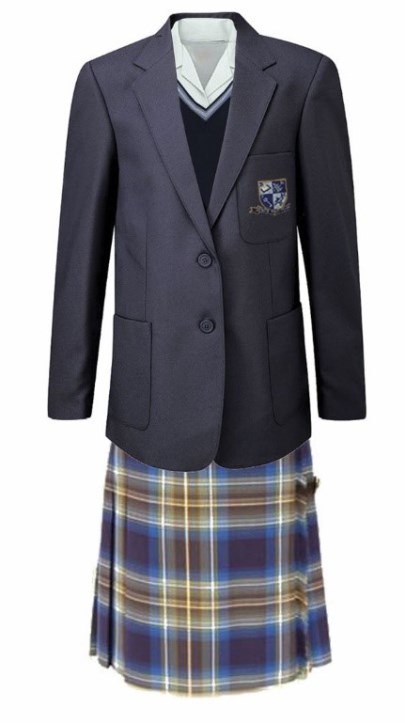 The main changes will be:
new navy blue badged blazer
new school navy blue jumper with sky blue piping
new school tie for our boys
Everything else, including the skirts, will remain the same. We are also launching a new PE hoodie for our seniors following many requests.
For our girls, the current uniform will remain as it is until the end of the next academic year. This will give them a full year to wear out their jumpers and blazers. As there is no current boys' uniform, boys joining the school will start to wear the new blue uniform and will be our models for the year.
We do recognise that children are still growing and that you may want to replace their jumpers and blazers before September 2022 to keep them smart (and warm). We also have many new pupils joining Braeside during the year. Our uniform supplier, Forest Casualwear in Loughton High Road, still has a small stock of blazers and jumpers so we have come to an arrangement whereby the prices of these items will be heavily subsidised jointly by the shop and the school from now until the end of the next academic year as follows:
The current Braeside brown jumpers will be on sale for £10 each.
The current Braeside brown blazers will be on sale for £25 each.
All pupils from Lower Kindergarten to Year 11 are expected to look smart at all times and to wear the school uniform with pride.  It is part of their education that they are taught to become ambassadors for Braeside when wearing their uniform inside or outside school.
All uniform is available from the school outfitters, who are:
Forest Casual and Schoolwear
144 High Road
Loughton
Essex IG10 4BE
Tel: 020 8508 2848
They are open from 9am to 5.30pm from Monday to Saturday, but also operate a website for direct mail order at forestcasualwear.co.uk/acatalog/braeside.html.